Yahoo Fails

. CEO gets rich
Marissa Mayer, Yahoo's current CEO, is brilliant.

No, not because she went to Stanford, or because, among her 14 different job offers, she chose to become Google's 20th employee. Certainly not because she's a good CEO; in fact, she's generally done a terrible job running Yahoo. But none of that matters in todays world.

All that really matters is to control the optics, to manipulate the press and various insiders who control your compensation. You need to be able to point at a red wall and convince people that wall is blue – and then you can achieve anything in todays Brave New World. We don't mean "achieve" in some outdated Randian sense - building companies, inventing products, blah, blah – we mean "achieve" in the way that really matters – getting rich and famous.
Yahoo's Marissa Mayer to Reap $187 Million After Verizon Deal https://www.wsj.com/articles/yahoos-marissa-mayer-to-make-186-million-from-verizon-deal-1493103650 America is filled with CEOs ripping off their own shareholders, but Mayer is about to grab the current title of the CEO who best combines managerial incompetence with a brilliant ability to gouge shareholders for her own benefit. If we don't stop Mayer's grand theft in less than 5 years she will have been paid more than $227 million. As Fox Business News says "The hefty payout comes despite Ms. Mayer's inability to accomplish what she was hired to do five years ago: revitalize the fading internet icon". Yahoo has failed as an independent company and its core assets are about to be sold to Verizon.
During Mayer's tenure, revenue stayed flat while users actually declined. The story was very different at competitors Google and Facebook, as shown in our graphs. Hard to believe, but at one time Yahoo was actually the most visited site on the Internet.


To appreciate how badly Yahoo has fared in recent years, and how stupid Yahoo's board is, you need to remember that in 2008 the Yahoo board voted to turn down an offer from Microsoft for $44 billion. The market capitalization of Yahoo right now is $46.5 billion, so the company is basically worth about what it was 9 years ago. But not really; adjusting for inflation, the company is actually worth is about 10% less than it was worth 9 years ago. A good overview of the company's rise and fall can be found here.
Finding Alibaba: How Jerry Yang Made The Most Lucrative Bet In Silicon Valley History https://www.forbes.com/sites/parmyolson/2014/09/30/how-jerry-yang-made-the-most-lucrative-bet-in-tech-history/#1881913422f3 It's important to remember that the fact that Yahoo is still worth anywhere close to what it was worth 9 years ago is due to very successful investments in Alibaba and Yahoo Japan. In 2005 co-founder Jerry Yang spent $1 billion of Yahoo's cash to buy 30% of Alibaba, an investment which has increased 60 fold in value.
Here's are the major parts of Yahoo's business:
| | |
| --- | --- |
| 15% stake in Alibaba | $28 billion |
| Yahoo Japan | $8.25 billion |
| Core Yahoo being purchased by Verizon | $4.5 billion |

It's important to note that the vast majority of the share price increase in Yahoo in the last several years has taken place because of increases in the value of the investments in Alibaba and Yahoo Japan, which Mayer had absolutely nothing to do with. From a Forbes article in 2014: Marissa Mayer, can do whatever she wants to put a better face on things, but Wall Street has marked her business down to zero. It's now a proxy for Alibaba, and that was all Yang's doing.
Yahoo! Stake in Alibaba Only Getting More Valuable, so Analysts Raise Price Target http://realmoney.thestreet.com/articles/04/20/2016/yahoo-stake-alibaba-only-getting-more-valuable-so-analysts-raise-price-target Here's what analysts from Oppenhiemer said recently: "We believe Yahoo! shares are undervalued based on the publicly traded valuation of Alibaba and Yahoo! Japan. However, core-Yahoo! has been in a secular decline". In fact, Mayer has spent about $3 billion on acquisitions, but, unlike Alibaba and YAHOO Japan, they have failed. In 2013, Mayer led Yahoo! to acquire Tumblr in a $1.1 billion acquisition. In February 2016, Yahoo! acknowledged that the value of Tumblr had fallen by $230 million since it was acquired.
Yahoo could have, and should have, taken the money from Microsoft in 2008. But what is never discussed is that if Yahoo has simply stopped operating as a company after it acquired the Alibaba and Yahoo Japan stakes it would be worth far more than it is today. At one point Yahoo owned 523 million shares of Alibaba, but sold about half of them. At Alibaba's current share price of $116/share, Yahoo's original stake would have been worth over $60 billion as compared to the $46 billion current total market cap of Yahoo. Add Yahoo Japan and the total would be almost 70 billion. So by continuing as an operating company Yahoo has destroyed billions in value, thanks in part to the fact that it's management has robbed the company blind.
But getting a big payday from a failing company is not really what makes Mayer so special. There are lots of incompetent but obscenely overpaid CEOs in America – Valeant Pharmaceuticals CEO Joseph Papa being a fine example.
No, no; the true beauty of Mayer is how remarkably successful she has been at manipulating those who matter. Mayer graduated with honors from Stanford with a BS in symbolic systems in 1997, and her choice of majors is no accident.
Marissa Mayer speaking at the Google "Search On" event in 2010. https://en.wikipedia.org/wiki/Marissa_Mayer#Google Mayer started her career at Google, and as an early employee she got rich from the stock options when they went public, but she wasn't a superstar at Google. Mayer was the vice president of Google Product Search until the end of 2010, when she was demoted by then-CEO Eric Schmidt to head the Local, Maps, and Location Services. But in terms of what matters – improving perceptions, she was already an expert. Most employees at an early stage company like Google have to really throw themselves into working all the time. Remember, at that time Google was far from a sure bet; in fact, it didn't even have a working business model. But while working at Google Mayer found the time to teach introductory computer programming at Stanford and mentored students at the East Palo Alto Charter School. She was awarded the Centennial Teaching Award and the Forsythe Award from Stanford.
So she may have been getting demoted at Google, but who cares – she was winning awards from Stanford! And, remarkably enough, that was enough for her to be appointed CEO of Yahoo. Keep in mind not only was she not a founder or CEO of Google, but she wasn't even really in the top tier of the company. But she was Google's first female engineer, and, despite the fact that were hundreds of more qualified applicants to become CEO of Yahoo, not only was she appointed CEO, but she was given a deal that would yield her, over the course of five years, a massive payout despite her many mistakes.
On July 17, 2012 Mayer became Yahoo's CEO. On the day Yahoo announced her hiring, she announced she was pregnant. She had her 2nd and 3rd children, twins, in 2015. She built a nursury next to her office and expanded maternity benefits at Yahoo. But only a sexist pig (who would also of course be a racist homophobe) would think that giving birth to 3 kids and having a nursury next to her office would interfere with running a major public company. I mean, Girl Power!
In addition to sitting on the board of Yahoo, she also sits on the board of directors of Walmart and Jawbone. And a bunch of non-profit boards such as Cooper–Hewitt, National Design Museum, New York City Ballet, San Francisco Ballet, and San Francisco Museum of Modern Art. Doesn't Mayer have to go to, like, a lot of board meetings? And actually pay attention to what those entities are doing? Well, maybe not, as witness Yahoo's own board.
Mayer is also an active private technology investor, including investments in crowd-sourced design retailer Minted, live video platform Airtimec, wireless power startup uBeam, online DIY community/e-commerce company Brit + Co., mobile payments processor Square, home décor site One Kings Lane, genetic testing company Natera, and nootropics and biohacking company Nootrobox. One would think Mayer has massive conflict of interest problems running a tech company while owning parts of other tech companies, but then again, one would have made the mistake of actually thinking.
Mayer with the House Democratic leader Nancy Pelosi, May 3, 2014https://commons.wikimedia.org/wiki/File:ABCNews_Pre-White_House_Correspondents%27_Dinner_Reception_Pre-Party_-_13927310340.jpg Of course, like most tech CEOs, Mayer is an active Democrat. Also like most tech CEO's, Mayer defines the term limousine liberal; since 2008 she has lived in the penthouse of the San Francisco Four Seasons hotel. When a Democrat like Mayer talks about income equality, after gouging Yahoo shareholders for hundreds of millions, her tongue should melt.

But at least she's not wasting a lot of time in church; Mayer has said her priorities are "God, family and Yahoo!, except I'm not that religious, so it's really family and Yahoo!." Or maybe just Marissa Mayer.
Yahoo CEO falls asleep, late to meeting: Sourceshttp://www.cnbc.com/2014/06/23/yahoo-ceo-falls-asleep-late-to-meeting-sources.html So between the corporate and non-profit board seats, raising three young kids, her private investments, and political activism, there's still got to be a solid hour or two she can devote on some days to Yahoo stuff, right? But with all her commitments, fitting in time for Yahoo can be bit tough; in fact, in 2014 she feel asleep and kept ad executives waiting for several hours at a private dinner.
Some people see that Mayer was basically a failure at the one thing that garnered her fame and fortune – running Yahoo. In March 2016 Fortune would name Mayer as one of the world's most disappointing leaders. Starboard Value, an activist investing firm that owns a stake in Yahoo, likewise wrote a scathing letter regarding Mayer's performance at Yahoo.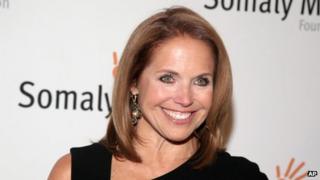 Yahoo hires Katie Couric as new global news anchorhttp://www.bbc.com/news/world-us-canada-25092987 Mayer ran Yahoo the way that Dan Sndyer runs the Redskins; overpaying past-their-prime stars. In addition to hiring Katie Couric as a "global anchor", whatever that is, and failed deals with other celebrities, she also paid Henrique de Castro $109 million to be Chief Operating Officer of Yahoo! Inc. from November 2012 to January 16, 2014. Of course, why any CEO would pay a second in command $109 million for 15 months of work is a outrage in itself. While Mayer wins the CEO shareholder gouging award, Henrique de Castro wins the same award in the COO category. And Yahoo gets a special award for hiring them both.
Shareholders have been gouged in many different ways at Yahoo. But shareholders are not the only losers here; Yahoo exposed user data in two massive data protection failures, exposing 1.5 billion user accounts to hackers. And then Yahoo failed to disclose that the data breaches had occurred.
But hey; operating results and customer privacy; no one really cares about dull stuff like that. Mayer has been listed on most powerful women in business lists by Fortune, Forbes, and Glamour magazine. In 2013, she was also named in the Time 100 and became the first woman listed as number one on Fortune magazine's annual list of the top 40 business stars under 40 years old. Of Of course, not everyone likes Mayer's version of Girl Power – she has been sued at least twice for gender bias by male employees who were terminated in favor of women.
Mayer is a modern executive - her great success is where it matters; in the media and those who control her compensation. The clueless Yahoo board never fired her, despite her poor performance. And outside of the board, the only institution that really matters is ISS (Institutional Shareholder Services). Since most stocks are owned by mutual funds or index funds, there are very few people actually paying attention to what goes on within a company, in terms of executive compensation and many other matters. ISS is supposed to be a private watchdog for such matters, and generally mutual funds and index funds will simply follow the ISS lead in terms of shareholder votes. So what ISS recommends is critical.
The problem is that ISS has become a lap dog for CEOs, and Mayer and Yahoo are no exceptions. John Roe, head of ISS Analytics, had this to say:
"She is walking away with a tremendous sum," Roe told the Washington Post. "But the sum is tremendous not because of a sweetheart arrangement in the transaction, but because of the value the counterparty is willing to pay for Yahoo."
Yahoo's Marissa Mayer to Reap $187 Million After Verizon Dealhttps://www.wsj.com/articles/yahoos-marissa-mayer-to-make-186-million-from-verizon-deal-1493103650 Right. And why does the fact that Verizon is willing to pay $4.5 billion for the core assets of Yahoo, to which Mayer has added no value, mean that Mayer should get an additional $187 million beyond the millions she has already been paid and beyond her $28 million golden parachute? Especially given that the purchase price was reduced by $350 million due to the data breaches that took place on Mayer's watch. This makes absolutely no sense unless, of course, you are Marissa Mayer. The bottom line is that ISS is no defense at all against predatory CEOs and idiotic corporate boards.
But it gets better. While ISS merely says that stealing is okay, there are some that say that Mayer is a victim. Yes indeed, the poor lady is actually underpaid. This according to Fortune magazine with a headline:
Yahoo Exposes Your Data, CEO Reaps Huge Rewards http://www.dailyoutrage.com/blog/2017/05/03/yahoo-exposes-your-data-ceo-reaps-huge-rewards/ Yahoo's New Male CEO Will Make Double Marissa Mayer's Salary

The writer sites the fact that the new CEO is being paid a base salary of $2 million, as compared to Mayer's $1 million base. What this assertion actually proves is that the author is so clueless about executive compensation that they don't realize that base pay is a trivial part of CEO compensation. Mayer's base pay of $1 million a year had very little to do with her total of $227 million in compensation.

Reason has simply left the building when anyone asserts that any CEO who is getting paid over $45 million a year could possibly be underpaid in any conceivable way. Fortune actually found a way to mention the "Gender Wage Gap" which is supposed to be making readers feel sorry for the fact that an incompetent CEO like Mayer will only earn $227 million for five years work.

Yes, the new CEO is being dramatically overpaid to run what is essentially an investment fund for assets that are left over after the sale of Yahoo's core assets to Verizon. But there is no way that, when all is said and done, the new CEO will actually make more money than Mayer when all forms of compensation are taken into effect. All the new CEO's deal really proves is that the Yahoo board does not discriminate - they criminally overpay all their top executives, or at least the ones that know how to play the game.

And then there are those who think that Mayer is actually some sort of saintly figure; when in fact she is simply an incompetent CEO who has already stolen from shareholders in many ways. But we live in society that worships wealth and power, however acquired, so the Saint Mayer story can actually get some play, no matter that it is entirely divorced from reality.
CEO's Stunning Gift to Employeeshttp://www.news.com.au/technology/online/security/yahoo-ceo-says-on-tumblr-she-wants-her-staff-to-share-her-bonus-after-data-breaches/news-story/06214aa140441330d862b257ce781ae0 Here's what an Australian News site said:"Marissa Mayer, the CEO of Yahoo, has taken the blame for massive data breaches at the company. How she handled it though, was priceless." The headline was "CEO's Stunning Gift to Employees"

Really? Really? Was the writer of this article on their knees while licking Mayer's designer boots?

That is just an amazing case of optical delusion. Here is what really happened: The board, in an extremely rare case of corporate oversight, told Mayer that she would not get a bonus or equity grant for one year, and she asked that her bonus – which she wasn't getting anyway – be distributed to Yahoo employees. THERE WAS NOTHING TO DISTRIBUTE, and, if there had been, it should have gone to shareholders or customers, not other Yahoo employees.
The data breaches were quite real, and someone else, not Mayer, was actually punished for them: "Yahoo's general counsel, Ronald Bell, resigned without severance pay for his department's lackadaisical response to the security lapses." So Bell got fired without severance and Mayer gets an extra $187 million when the company is sold; that's what really happened here. But that won't prevent the media from fawning over Mayer.
On June 8 Yahoo shareholders, led by a criminally incompetent board and the lap dogs of ISS, will vote to rubberstamp the Verizon deal and Mayer's $187 million payout.
Most people assume that someone - a board of directors, a watchdog like ISS, or some government agency like the Securities and Exchange Commission - will stop grand thefts such as this. But that is simply not the case. Throughout America, institutions have failed, and there is no one to protect an investor - or anyone else - who is not allied with some big institution.

And all sense of decency and restraint has left the boardroom, so people like Mayer feel no shame when they steal.
Those of us, small investors, often saving for retirement, are tired of getting ripped off by management. We're mad as Hell and we're not going to take it anymore. Sure, fighting any big institution is tough, but don't give up.
Share this with someone who is just as mad as you!